What Does a Medical Billing & Coding Career Entail?
---
When you receive a bill from a hospital or other healthcare provider, it is full of codes outlining the specific procedures performed. Medical coding involves translating medical reports into codes used by healthcare professionals. Medical billing involves submission of these reports into claims for health insurance companies. Both coders and billers must know how to interpret medical records, and learn the various codes. Because medical coding and billing standards change and become more complicated over time, those working as medical coders and billers must undergo regular continuing education.
Medical coders and billers may work in office settings, although many work remotely and never have to leave their homes to do their jobs. While most billers and coders perform different jobs, smaller medical offices and facilities may want one person to combine these tasks. These employees are known as professional billers. Billers and coders work in all sorts of healthcare environments, but may also work at insurance companies, government agencies, and data management firms. Virtually all work is done by computer, so a person must feel comfortable sitting during their work time.
The U.S. Department of Labor's Bureau of Labor Statistics (BLS) expects the job outlook for medical records and health information technicians to rise by 13% over the next decade, faster than the national average. The healthcare industry is the largest in the nation, and an aging population fuels the need for more workers in this field.
Vocational Trade School & Career Paths
---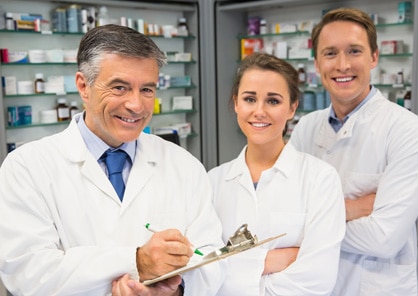 Components of A Successful Medical Billing & Coding Career
Perhaps one of the best ways to gauge the success of a medical billing and coding career is by how many bills are returned due to coding and/or billing errors. If the rate is very low, the person doing the job is good at their task. This is a job requiring attention to detail and good organizational skills. The information contained in billing and coding goes beyond a patient and insurer. Because the codes are standardized, the CDC can analyze the scope of current prevalent diseases in an area via code analysis. A successful medical biller or coder understands the importance of their work and accepts that continuing education is necessary to keep current on updates to the coding system. In just the last few years there was a major update to coding that required all new training for many in this profession.