What Does an Ultrasound Technician Career Entail?
---
If you are looking for a new career, or if you're starting out in the job market, the healthcare industry is one to strongly consider. The Bureau of Labor Statistics shows near universal job growth for the whole sector, and you can start a brilliant career as an ultrasound technician with a two-year Associate's Degree.
An ultrasound technician's career entails long hours assisting doctors with their diagnostics and other procedures. They are trained to use ultrasound technology to generate images of patients' organs and even fetuses. In fact, the most prominent setting for an ultrasound technician is in the office of an OB/GYN. However, their skills are also needed to take images of muscles, tendons, and nerves, in addition to other body parts. Since X-rays are being deprecated in medicine, there is an increased demand for Ultrasound Technicians.
Ultrasound technicians, also known as Sonographers, enjoy careers that are quite diversified. That is, they can choose to settle in to one specialty area, such as taking fetal images, or they can switch to another focus area, such as sports medicine. While sonographers don't usually need state licensure, they do need a degree, and usually a professional certification to land the best jobs and salaries.
Vocational Trade School & Career Paths
---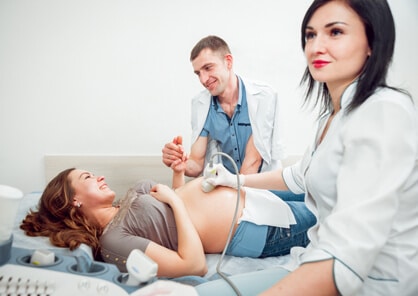 Components of A Successful Ultrasound Technician Career
A successful career as an ultrasound technician is first built on a degree or certificate. Strive to complete a two-year program through either a community college and graduate with an Associate's Degree. Once you have completed a degree, you can easily add another two years for a bachelors. Whether or not you pursue more degrees, your two years will include other courses that will enhance your skills and result in more responsibilities and higher pay.
Your first job will also be a huge step. You are likely to focus your days on one particular sort of image, such as fetuses or a specific organ. Depending on how you wish to pursue your career, you could stick with that focus area or seek employment in other specialty areas.
After you have gained more experience, you could move into management. You might work in a large clinic or a hospital and oversee the sonographers there. Then, if you accrue the necessary skills and experience, you might find yourself moving even higher into healthcare administration. If you choose to pursue this path, you'll likely find yourself earning a higher-level degree in order to be competitive in administration.