A business career is flexible and versatile, and it can involve nearly every economic activity. Business careers thrive in the for-profit sector including large, medium, and small sized organizations. Business careers also have enormous impacts on the non-profit sector. Students can build solid business careers on a strong foundational knowledge of the basics of organizations and management. In a broad sense, being prepared for business management means having the knowledge and skills that move an organization towards its goals. Business education prepares graduates to take on vital roles and leadership positions.
Online degree programs can help everyone get the business education they need to succeed. Online education is flexible and students can maintain employment, businesses, community ties, and family obligations. Whether you have an associate, bachelor's, master's, or no degrees at all, online programs offer an effective, money-saving alternative to full-time on-campus education.
Read More
Business Degrees & Career Paths
---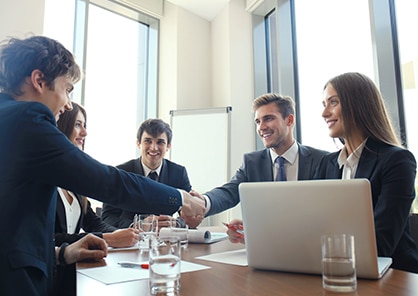 Components of A Successful Career In "Business"
One might define a career as a sequence of jobs, positions, or business opportunities. The sequence may be connected by growing levels of responsibility and higher levels of personal or financial rewards. A successful career can be one that accomplishes a set of long-term goals that include both career and personal achievements. For some purpose-oriented individuals, a successful business career can be part of a larger, satisfying life experience. The components of a successful career include education but also the things that people learn through experience. Some parts of business education involve personal experience and depend on self-motivation.
Skills Needed to Become a Business Executive!
---
Knowledge
Knowledge is the foundation for a career in business. Business education prepares graduates to work in a variety of job environments and to manage many different types of business activities. The core of a business education consists of studies about management, accounting, marketing, and finance. The levels of business education include levels from a two-year associate degree, a four-year bachelor's degree, a two-year master's degree, and a six-year doctorate.

A Skill Set
Skill sets help define the roles business graduates can perform, and skills provide a base for further development. Vital skills include the ability to communicate verbally and in writing, listening, managing time, and working smoothly and productively with others. Skills can involve personal traits such as a sharp memory or a talent at expression. Some people exhibit exceptional abilities for teamwork and interpersonal relations. The field of business is broad enough, and the business environments are numerous enough that nearly every combination of skills and abilities can have a positive impact on a business career.

Technology Tools
Today's business workplace consists of many technology-based tools, and business graduates must prepare to operate in this type of environment. Based on the field or area of business, graduates must use fundamental technology tools such as electronic ledgers and accounting software. Some personnel must use database management software. Employers expect MBAs to have a firm grasp of financial analysis programs, enterprise resource planning software, and tax preparation software.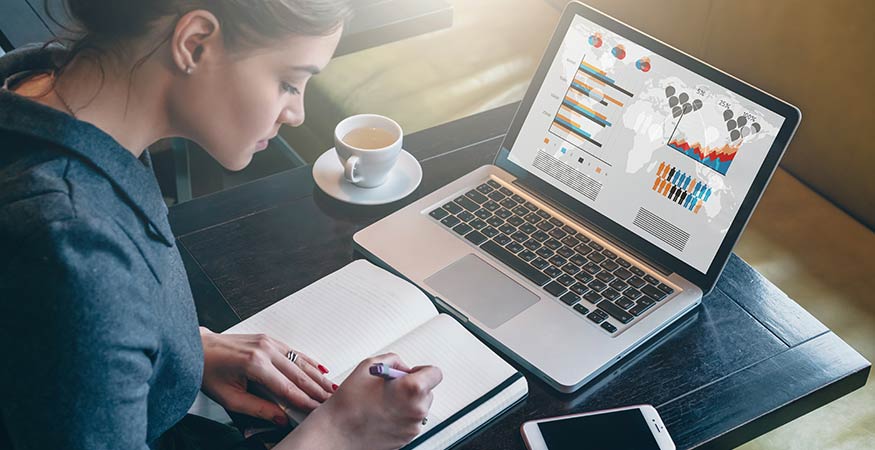 How to Earn a Business Degree (Mini Steps Guide)
---
There are many reasons to earn a business degree. First, there is the benefit of knowledge. An undergraduate business degree is a stepping stone towards employment and to further education. A bachelors' degrees in business administration, finance, or any of the major subject areas of business studies prepares graduates for entry-level positions in anything from an exciting tech start-up to a large, well known global business.
Typical Requirements
The Associate Degree
The typical associate degree is a two-year degree that requires approximately sixty credit hours of coursework. The general coursework includes communications, wring and verbal skills, general knowledge. The business core includes introductions to the basic business functions and principles of management, accounting, marketing, and planning.
Bachelor's Degree in Business
A typical course for a bachelor's degree is 120 credit hours roughly divided between general education courses and business or business-related core courses. The goal of the bachelor's program is to provide a solid foundation of knowledge and experience in basic business functions. The curriculum then permits students to develop concentrations or focus areas. These intense studies can prepare you for employment in fields such as banking, finance, or international trade.
The Master's Degree in Business (MBA)
A Master's degree is a competitive edge in the business world. MBA graduates earn substantially more than competitors with bachelor's degrees, or those reliant upon work experience.
Important Questions to Ask
---
How long does it take to earn a business degree?
---
A business degree from an accredited university or college typically takes four years of attendance. Schools may set a time limit for completion of the degree at up to eight years.
How much does a degree in business cost?
---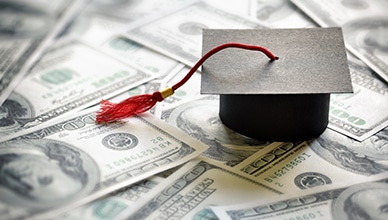 The cost of a business degree depends on the type of school and the amount of coursework required. Private schools typically charge more than public institutions. Online education reduces the costs of living on campus or in an expensive location. For-profit schools may charge less than the other types. Many public institutions have a two-tiered system of fees with lower fees for in-state students and higher fees for out-of-state students. National averages shed some light on costs and help students understand the costs charged by institutions they might select.
According to the US Department of Education, the average, annual out-of-state cost for a bachelor program in Business Administration, Management, and Operations is $33,045 with an estimated average, total cost for a four-year degree of $132,180
Below are The National Center for Education Statistics reports for average annual undergraduate cost estimates, in current dollars, for the 2015–16 academic year. The NCES surveyed the average annual costs for undergraduate tuition, fees, room, and board for public and private institutions.
$16,757 at public institutions or about $67,000 for four years.
$43,065 at private nonprofit institutions or about $170,000 for four years.
$23,776 at private for-profit institutions or about $96,000 for four years.
What is the Business Coursework Like?
---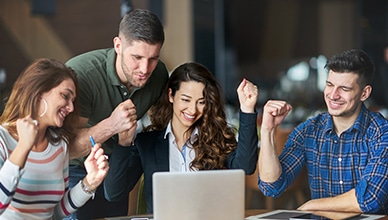 The business curriculum builds a base of knowledge in business functions and organizational processes. Course subjects will include Organizations and Organizational Leadership, Strategic Planning, Human Resources, Diversity and Inclusion, and Business Ethics. Students can specialize in business subject areas including accounting, finance, marketing, international business, information technology, healthcare management, and entrepreneurship.
Does the school have the business major(s) you're considering?
---
It is important to align your career goals with the school and program that you select. If you wish to enter a field like finance or banking, then you should select a school that offers coursework in finance, international finance, and securities. Further, you can look for schools that provide hands-on experiences like internships and projects with real-world businesses.
How many students graduate "on time," in four years?
---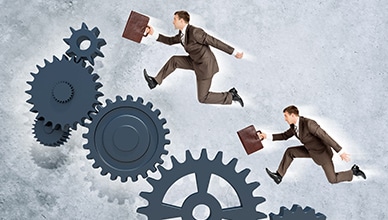 About 41% of college students complete their four-year degree on time. The National Student Clearinghouse Research Center study if the question suggests that money is a large factor in the rate of non-achievement. In-state public college tuition rates have traditionally been the lower range for leading schools. Today, the annual in-state tuition average is over $9,000 per year. Private schools average more than $30,000 per year. Many students run out of money and take reduced course loads to accommodate increased work and other money-making activities. Low per-semester credit-hour rates means more time required to complete the degree. Reducing the per semester course load from 15 to 12 credit hours can add a year to the time needed to complete a degree.
Among the reasons cited for the low rate of four-year completion were student decisions in course selection. Many students choose interesting subjects and neglect to grab key courses when available. The failure to take a required course when offered can add a semester to the completion of a major or concentration.
The student experience is a vital piece of information. The graduation rate is often a predictor of the student experience. Factors that can influence late graduation include the availability of required coursework and dropouts for financial reasons. School surveys often have information similar to customer satisfaction information on other businesses. It may be useful to see responses from recent graduates about their experiences. The student survey observations will not predict your experience, but they can lead to productive questions about the school and the business degree program.
What kind of accreditation does the program hold? How is it regarded in the field?
---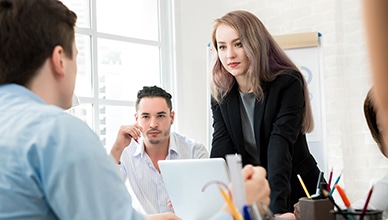 Accreditation is an important part of selecting a school for business education. Much depends on accreditation and the type of accreditation. There are two main types of accreditation; regional and national. Regional accreditation agencies work with research-based schools, private schools, public schools, and some for-profit schools. National accreditation works primarily with for-profit and career-related education.
Regional Accreditation
There are two types of regional accreditation; they are program accreditation and institutional accreditation. Institutional accreditation uses a group of states as the base to compare the school with other colleges and universities; the group of states comprises the region assigned by the Department of Education.
Programmatic Accreditation looks at specific programs or parts of a college or university. This type of accreditation has the same type of respect and acceptance as regional accreditation for institutions. Regional employers and other educational institutions regard regional accreditation as proof of high-quality education.
National Accreditation
National accreditation has a Faith-based branch and a career- related education branch. Faith-based institutions have a different set of standards that recognize the role of faith in instruction. The for-profit branch of national accreditation covers the special purpose and non-traditional schools such as vocational schools. The career-related education requires standards that place appropriate weight on general knowledge and education. Some regionally accredited schools do not accept credits from career-related schools.
Why is Accreditation Important?
---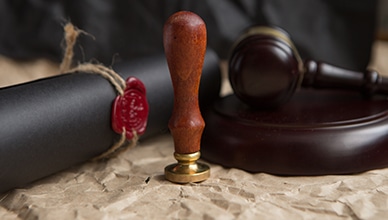 Accreditation is an important part of the selection process. It adds value to a degree by offering wider acceptance than degrees from non-accredited schools receive. Accreditation ensures employers and other reviewers of your educational background that you have a quality education. It informs potential employers that the graduate has the expected level of education and knowledge to perform work in today's high-paced, technology-driven business environments.
The Department of Education designates regional and national accreditation agencies. It is also through this department that educational loans and grants are provided to college students. The federal policy is to limit student loans to schools and colleges with acceptable accreditation. Which means that, if your school isn't accredited, you will likely not be eligible to receive any financial aid. For many students, accreditation is key to getting funds to pay for the substantial costs of a degree in Business.
Associate Degree
---
The associate degree is the first level of qualification for business management. It is not necessary to earn an associate's if you plan to earn your bachelor's degree. However, an associate degree in Business Administration or Management can open doors for you to start an entry-level business career. The cost range for an associate degree is approximately $3500 per year at public institutions and an average of $14,000 per year at private schools. The two-year total ranges from $7,000 for public associate degrees to more than $28,000 for top private schools for a two-year degree.
Associate degree sample courses
---
Introduction to Accounting
Principles of Management
Basic Marketing
Concentrations for Associate Degree Some schools offer concentrations at the associate degree level in Healthcare Administration, Human Resources, Diversity and Inclusion, and Business Information Systems.
Read More About Associate in Business
Bachelor's Degree
---
A bachelor's degree provides a strong knowledge base in organizations and business operations that cover management principles, organizational processes, and functions. A bachelor's degree is your first step towards earning a master's and is also an excellent background for entrepreneurship. The cost range for a bachelor's degree is approximately $16,500 per year for public schools and about $34,000 for private colleges. The four-year totals would be $66,000 for public schools and $132,000 for private schools for a four- year degree.
Bachelor's degree sample courses
---
Business Organization Leadership and Ethics
Human Resources Management
Long-range Planning
Communications
Management Theory and Practice
Business-oriented Computer Applications
Concentrations for a bachelor's degree include Entrepreneurship, Accounting, Finance, Information Technology, and Marketing.
Read More About Bachelors in Business
Master's Degree
---
The master's degree in business management or administration opens a wide range of mid to upper-level positions. The degree also supports entrepreneurship. A master's degree in business is a one to two-year full-time program. On a part-time basis, students may take up to eight years to complete the degree at some institutions. The basic requirements include completion of a four-year undergraduate degree in business or a closely related field. Master's programs may require additional coursework for those with bachelor's degrees in unrelated fields. The cost range for a master's degree is approximately $9,000 per year at public schools and about $30,000 per year at private institutions. The averages for a two-year MBA degree is $18,000 for public schools and $60,000 for private schools.
Master's degree sample courses
---
Managerial Concepts and Best Practices
Organizational Behavior
Ethics and Leadership
Long-term Planning
International Finance
Accounting and Finance
Information Technology
Concentrations for Master's in Business include Computer Science, International Business, Finance, Human Resources Management, Healthcare Management, Marketing, Accounting, and Entrepreneurship.
Read More About Masters in Business
Earning Potential and Career Salaries for Business Major Graduates
---
| Field of Study | Entry Level Salary | Mid-Career Median salary |
| --- | --- | --- |
| Accounting Programs | $51,091 | $82,500 |
| Business Administration Programs | $51,415 | $79,100 |
| Business Management Programs | $48,571 | $78,500 |
| Communications Programs | $44,107 | $84,100 |
| Construction Management Programs | $50,753 | $100,400 |
| E-Commerce Programs | $56,500 | $105,900 |
| Entrepreneurship Programs | $57,950 | $80,900 |
| Finance Programs | $53479 | $96,500 |
| Hospitality Management Programs | $44,057 | $67,400 |
| Human Resources Programs | $48,082 | $72,800 |
| International Business Programs | $56,500 | $95,800 |
| Management Information Systems Programs | $58988 | $104,400 |
| Marketing Programs | $45321 | $91,400 |
| Operations & Logistics Programs | $42,500 | $85,900 |
| Organizational Leadership Programs | $51,415 | $73,900 |
| Project Management Programs | $50075 | $83,700 |
| Public Administration Programs | $54,000 | $77,500 |
| Real Estate Programs | $47,794 | $102,800 |
| Sports Management Programs | $48,420 | $59,800 |
| Technology Management Programs | $40,452 | $73,800 |
Annual Salary by Occupation
---
| Occupations | Entry Median | Mid-Career Median | Late-Career Median |
| --- | --- | --- | --- |
| Financial Analyst | $62,000 | $68,000 | $90,000 |
| Accountant | $65,000 | $76,700 | $106,000 |
| Human Resources Manager | $47,000 | $56,300 | $60,500 |
| Supply Chain Manager | $64,000 | $66,500 | $79,000 |
| Accounting Manager | $62,000 | $74,200 | $76,000 |
| Public Relations Manager | $60,000 | $72,700 | $84,000 |
| Content Marketing Manager | $63,000 | $70,500 | $83,000 |
Scholarships
---
Tuition costs for business students are high and rising each year. Business education has grown in popularity as business graduates command high salaries amidst a growing job market. Federal student loans are a reliable source of funds for qualified students at accredited schools, but the repayment of large sums can hamper the early careers of business graduates. To minimize borrowing and maximize assets for tuition, business students increasingly look for scholarships. The below-listed items describe five of the leading business management scholarships.
Professional Business Organizations
---
Professional organizations are non-profit groups that organize around the cause of promoting all or part of the business profession. In the general field of business, there are professional organizations representing every major segment of the profession. These include Marketing, Accounting, Finance, Supply Chain Management, and Healthcare.
Professional organizations offer advantages for business students. Membership in a professional organization, or a student division of a professional organization, demonstrates a commitment to the business profession. Such membership is a credential that enhances the resume. Professional organizations can help business students become more well-rounded and they can help raise student awareness of business trends and dynamics. The below-listed groups are some noteworthy business professional organizations that students should consider.
AAHAM
AAHAM
Students interested in business careers in Health Management should consider the American Association of Healthcare Administrative Management. The AAHAM is a leading health management group. It is active in health advocacy, legislation, policy, and trends in healthcare management across the US.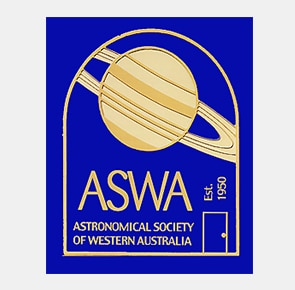 ASWA
ASWA
The American Society of Women Accountants is an old, established organization dating back to 1938. The organization has worked for many decades to provide opportunities for women professionals in finance and accounting.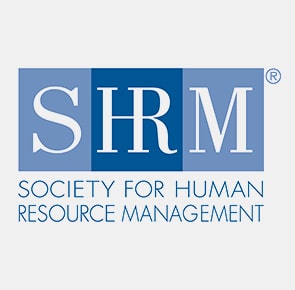 SHRM
SHRM
The Society for Human Resource Management serves the professional growth needs of HR managers. It is a large organization that offers information and networking opportunities in the critical human resources business function.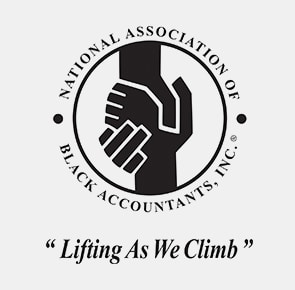 NABA
NABA
The National Association of Black Accountants began in 1969. It has promoted the development of minority professionals in the fields of accounting and finance. This group has performed valuable advocacy, education, and networking for businessmen and women from minority groups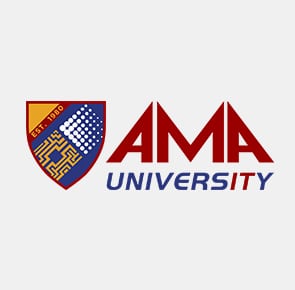 AMA
AMA
The American Management Association provides information, networking opportunities, and specialized training programs for members. The AMA helps members stay up to date on industry news and trends.
Choosing an Accredited College
---
Selecting an accredited program to pursue a business degree is an important decision. The entire institution may have accreditation from the regional accreditation agency for the state. The US Department of Education and the Council on Higher Education oversee a national system for accreditation. These organizations authorize qualified agencies to conduct accreditation.
The national systems consist of regions of states and the US Territories. The regions are New England, the Middle States, the Northcentral, the Northwest, the South, and the Western region. These regional agencies perform institutional accreditations which assess the entire school, college, or university.
The leading agencies for program accreditation of business schools are the AACSB, the ACBSP, and the IACBE.
The Association to Advance Collegiate Schools of Business- The AACSB is the leading accreditation agency for business schools and business programs. This organization accredits bachelor's, master's, and doctoral business programs. The AACSB operates in more than 50 countries, and its accreditations have wide acceptance and respect in academic and business communities.
The Accreditation Council for Business Schools and Programs- The ACBSP works with business, accounting, and business-type programs at all levels from associate degrees to doctoral degrees. The organization has a global scope of operations.
The International Assembly for Collegiate Business Education (IACBE) accredits programs at all levels, from associate degrees to doctorates, but it does not work with schools that only offer an associate level degree.
Online vs. On-Campus vs. Hybrid
---
Today, business students have opportunities to pursue an associate degree, bachelor's degrees, and master's degrees online, on-campus, or in a combination or hybrid of online and on-campus coursework. Online education may be ideal for persons that have a job, business, or family situations that would not work well with full-time attendance at a college campus. Online education is more flexible and versatile than campus-based classes; most online work is asynchronous meaning that students do not need to log into the online portal at a particular time to take the class together. With convenient online access, students can take classes at any time and from anywhere with an internet connection.
Additional Questions
---
Students must inquire about the overall resources of the school and the prospects for employment after graduation. Among the key issues are support for post-graduation employment, education, and careers.
Does the College Have Post Graduate Job Placement Help & Assistance?
Schools can provide valuable assistance for graduates that seek employment after graduation. The programs can be formal, such as job banks and employment centers that present graduating students and graduate credentials to prospective employers and host interviews.
Depending on the school, they may have resources that can enhance employment and career opportunities for their graduates. Most schools have an extended community of alumni, donors, and corporate and business support. Alumni groups offer opportunities for networking as well as for sharing information and experiences. The corporate and business community support may include opportunities for internships or other hands-on learning experiences.
Why You Need to Consider How the Rating/Accreditation Can Affect Your Salary
The school's accreditation status and academic rating information can affect the value of your degree. employers and the educational institutions must evaluate educational attainment when considering applicants for employment or further education. Nearly every use of the degree will call on the reputation of the institution for educational excellence. Students should look beyond the school publications and search for recent news and public information. It is a good practice to learn as much as possible about the past and current situation at the institution.