Our Guides to Help You With Your College Tuition
---
The costs of college today are higher than the average family can pay; most families look for sources of financial aid to cover the costs of college. The typical costs of a four-year degree at a public school would be in the range of $85,000 to $90,000, and families must find help to pay for college degrees. The available resources include grants, scholarships, loans, and work-study programs. Further, there is some variation in these, such as loan forgiveness programs that wipe out student debt in exchange for work in a specific field, occupation, specialty, or location. For example, many states use these programs to get teachers to work in high-need areas and nurses to fill under-served regions.
Read More
Four Ways to Help With the Cost of a College Education
---
Scholarships
---
Students attending college in the US have a wide range of opportunities for scholarships to assist them in paying for a college education. Scholarships are different than grants because, in a traditional sense, scholarships use academic achievement to make selections. The name scholarship suggests it is focused on academic merit, however they can also take need into consideration. Grants are traditionally based on other things, such as student need or equal distribution of a benefit. Grants offer assistance to broad groups of people.
Grants
---
Grants are an important source of financial aid for every student. Unlike loans, students do not have to repay grants. Grants provide immediate help to enable students to attend college. By reducing the amount they might borrow, grants help in the long term to reduce student debt. Grants come from governments, foundations, companies, associations, and wealthy individuals.
The federal government offers national student grant programs such as the Pell Grant, TEACH Grants, and the Federal Supplemental Opportunity Grants. They also provide a special veteran grant program. States also offer basic opportunity grants. While they may be subject to the amount of money that a state authorizes per year, most of these programs have open standards that nearly every student can meet. Schools also offer grants to incoming and currently enrolled students.
Based on Need
Grants can cover essential costs like tuition and fees. Some grants have no limitations on spending and students can also use them for living expenses. Grants have been traditionally used by federal and state governments to promote something that is in the public interest. The federal government offers some well-known grant programs to help students, and nearly every state has a similar program to enable students to attend higher education institutions.
Apply for Grants
Students can apply for federal grants through the FAFSA. Most states also use the FAFSA to determine financial need. Students must consult with the State office of student financial aid to get specific requirements. Many states have an application form that works with the FAFSA that requires student action. In addition to the FAFSA, some programs ask for specific information such as proof of residency, residency in a particular part of a state, or other types of eligible financial aid. Federal and state procedures may reduce grant funds by amounts received from other sources such as scholarships.
Financial Aid
---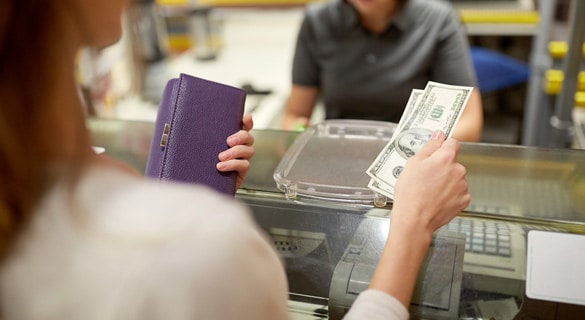 The cost of a college education today is high, and it is beyond the ability of most students and their families to pay without help. The average tuition for in-state students in the US is about $10,500, and the typical costs of room and board are about $12,000. The typical in-state student must pay about $24,000 per year to get a bachelor's degree at a public school. For the vast majority of students and their families, the solution to this problem is financial aid.
Financial aid consists of grants, scholarships, student loans, loan forgiveness, and work-study programs. These categories of financial assistance can be public, private, or a combination of public/private sources. Students must apply by filing the required applications and paperwork. Because nearly every school uses it, students should complete the FAFSA form as soon as possible. When applying to schools, students should fill out the school's application and request for financial aid. Most colleges and universities use a single application for the student to receive consideration for a large number of their school-based scholarships and grants.
Read More
What is a Student Loan?
---
Student loans are sums of money from one party - a lender- to a student or student's family as borrowers. A student loan is a contract wherein the lender provides funds against an enforceable obligation to repay the money plus interest. The typical lenders are federal agencies, state agencies, and private sources of money including banks and lending companies. The key element is that, from all types of lenders, the borrower must repay at some later time.
Federal and state student loans are needs-based funds that help fill the gap between school costs, expenses, and the student's assets. The assets include family contributions, grants, and scholarships. Federal and state student loans make education accessible for many students and their families. However, loans should be the least preferred way to pay for college educations because repayment obligations put students in debt. Repaying the loans will likely take many years and amount to a major expense during the delicate beginning of the student's career after graduation.
Commercial loans are not needs-based they consider the borrower's ability to repay the loans as the main point of decision. Commercial loans may be more accessible than state or federal loans for families with above-average incomes and commercial loans do not have the limits on borrowing found in federal and state loan programs. Commercial student loans can have strict repayment terms, and some can begin before the student completes graduation. Commercial student loans have only commercial limitations on interest and penalties.
How to Apply for a Loan?
---
Federal student loans may only go to students that enroll at accredited institutions that participate in the federal student loan program. Students must complete school applications for financial assistance in addition to the FAFSA. Most school forms include the FAFSA and require students to file it before the annual deadline.
Students can apply for federal loans and most state loans through the FAFSA. Most states use the FAFSA as a basis for making determinations of need after establishing the amount of federal grant, scholarship, and loan aid is available. The federal student loan program has overall limits and limitations based on need. The participating college or university must use the FAFSA filing to determine the allocation of loan funds to the student. Students must fill out the school financial aid forms which may ask slightly different questions that the federal form.
Read More
How to apply
---
The FAFSA application deadline is usually June 30. FAFSA is the Free Application for Federal Student Aid. It is the basic form for getting financial aid in the US. FAFSA is a federal requirement, and states and private sources of financial aid also use the form to determine need. Students and their families can fill out the FAFSA online. The form consists of the following parts.
Part One
These questions provide basic identification, citizenship status, some criminal history for drug violations, and selective service registration. This part asks about the drug violations and the parent's level of education. Students must name the degree they seek and whether they seek to join the federal work-study program.
Part Two
These questions ask for income information and documents that include tax returns for the student, student's spouse, cash balance, value of investments, and other similar financial information. This section determines the income and assets.
Part Three
Questions determine the degree of dependence and whether the form requires parent's information.
Part Four
The parent's income and asset information if needed.
Part Five
Includes the Student Household Information concerning whether there are dislocated workers, previous student loans, household members, and the number of members that are or will be in college.
Part Six
The schools that will receive the FAFSA form.
Part Seven
Signature
While some grants will require separate information such as, recommendation letters, transcripts, etc.; many scholarships will use the FAFSA as their application, especially one that is focused on need as a selection factor.
Work Study Programs
---
The Federal Work-Study program provides part-time jobs to graduate and undergraduate students with demonstrated need. Both full-time and part-time students can participate in the work-study program consistent with their academic workload. Students that qualify for work-study programs can contribute to their educational costs and gain valuable work experience. Students can only access the program through a participating vocational school, college, or university.
How to Apply?
---
Students must apply through their school; the school must be a participating institution in the federal work-study program. The federal program uses a needs test for eligibility and students must file information to demonstrate a need for employment. The school determines the amount of the award which would translate into dollars for each hour of employment up to a maximum number of hours. The school adjusts the hours allowed by the student's schedule.
Where Would You Work?
---
Students can work on-campus or off-campus depending on the school and the student's choice of assignments. Typical off-campus assignments include private for-profit employers, local community-based organizations, and non-profit organizations. Undergraduate students typically get hourly pay while graduate students sometimes get salaried positions. The hourly pay must exceed the minimum wage, and the typical pay for work-study students is above the minimum wage. Students get paid at least once per month and they usually have a choice of getting funds directly or sent to their school to pay costs and required fees.
The federal work-study program policy encourages participating schools to assign students to work in fields or types of work that have some relevance to the student's field of study. This policy may be more evident for graduate school when students can take professional level positions. It is an ideal situation for the program to place students in work that is consistent with their studies or career paths where possible.