Earning an education degree takes time, dedication, and effort. Whether you opt to begin with an associate degree, then move into a bachelor's degree, you're going to be spending between two and four years at your studies. You'll work on your general education courses, which give you a solid foundation for what you'll be teaching to your students. Next, you'll move into your core courses, which teach you about the process of teaching. Finally, you'll move into a short internship (student teaching), where you'll begin putting educational theory into practice. This will prepare you for that happy day when you move into your own classroom and begin teaching your own students.
As an elementary school teacher, you'll be most interested in early childhood education. You love seeing young children "get" a new concept. That dawning understanding in their eyes gives you a feeling of satisfaction that you succeeded in teaching a student to begin understanding how letters form words and they can read! Or they'll see how numbers relate to one another and they can add up to bigger numbers or be subtracted into smaller numbers.
Read More
Education Degrees & Career Paths
---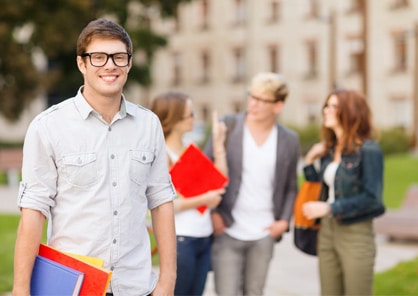 Components of a Successful Career as a Teacher
As a teacher, your vocation will have several components. You affect the lives and learning of children, pre-teens, or teens every day. First, you have to have several personality traits that uniquely suit you to education. You'll need a love of learning, to be conscientious, to know what you're doing and why. You'll need to be prepared to be a caregiver and able to develop a respectful, trusting atmosphere in your classroom.
Organization will be key and you'll need to know how to use the "Why?" questions, just as Socrates did. You will teach your students how to respect others and you'll need to be able to develop a good rapport with each one of them.
How to Earn a Degree in Education
---
Typical Degree Requirements
An education degree follows a prescribed path. You'll have to take and finish your general education credits; these are your English, composition, math, history and psychology classes. Every student at your university takes these classes as preparation for their chosen majors.
Once you've finished those classes, you'll begin with your core courses within the education major. You'll also take specialized classes within your major, so you'll be able to teach new concepts to your students. These are language arts, mathematics, social studies, and science classes. Using language arts as an example, you can major in this as a specialization.
In general, you'll have to take humanities, social science, and natural science or math classes to fill out your bachelor's degree. More specifically, your state may require that all teacher certification holders have a teaching major. You'll have to be knowledgeable about professional and pedagogical preparation, so you know how to structure your lessons and lesson plans.
Typical Certifications Needed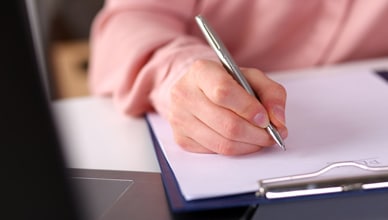 After you graduate, you need to take your licensing exam, complete an FBI background check, and get fingerprinted. You'll have to renew your fingerprints and background check annually.
You have to pass your licensing exam to get your certification or licensure to teach. If you missed a few credits necessary for graduation, you can still obtain a provisional teaching certificate in several states. Take the courses you need during a summer session, so you have every credit required for full licensure.
If you have a bachelor's degree in another field, but you want to become a teacher, you'll have to complete an approved program. You'll also have to document your mastery of important teaching concepts and show you can apply them in the classroom. If you're going to teach in a rural area or in a high-demand urban area, you may have to get either an "intern" or "provisional" certificate before you begin working as a teacher.
Academic Standards
Education programs across the country have high expectations. You'll have to complete a certain number of hours to graduate. You'll take education courses, then begin working on a concentration, if you choose one.
If you're going to be teaching at the elementary level or above, you'll have to take more courses to cover the learning basics. These include science, chemistry fundamentals, physics, mathematics, biology, economics, composition, linguistics, history, science, technology, oral communication, English literature, and possibly even a foreign language. Your university's core requirements will look similar, with small differences.
Exams and Experience Needed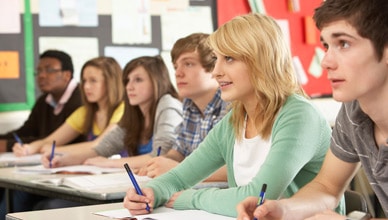 After you graduate, you'll begin studying for your licensure exam. Your state will require you to meet certain education standards. In Minnesota, these include pedagogy exams, skills testing (reading, math, and writing), and content exams for any specific courses you will teach.
The best teachers have several skills and qualities that suit them for teaching.
Excellent communication skills
A commitment to learning all your life
Experience working with kids of all ages
Able to think on your feet
Good interaction with a wide group of people
Classroom experience
Graduated from a state-approved teacher education program
Willing to learn from a mentor
Ability to reflect on advice you receive, then evaluate it
Completed state licensing exam
Important Questions to Ask
---
How Long Does It Take to Earn an Education Degree?
---
While this answer used to be four years, this was when most students attended their classes on-campus. Now, students have some additional choices, including the online option. Depending on how an individual university has this structured, an undergraduate student who takes at least 15 credit hours each semester can earn their degree in close to four years. However, most students decide to take only the minimum 12 credit hours per semester. This makes their program run close to five or even six years. Depending upon how flexible the university is with courses being offered (and how long a term or semester runs), students can anticipate graduating in five years, on average.
How Much Does a Degree in Education Cost?
---
An undergraduate degree in education costs $28,750 for one academic year (fall and spring). For an out-of-state student, the academic year costs can run up to $53,504, and for an international student, $59,312.
In another state where costs are higher, one academic year for an in-state student runs $55,320. This estimate is for 12 to 18 credit hours per semester.
Does the School Have the Teaching Major(s) You're Considering?
---
When you know that you want to major in education, you should find out if the colleges and universities you're most interested in carry this major. You should check the academic catalogs of each university to verify which ones do carry an education major and verify with your state's department of education that the colleges you're considering offer the appropriate teacher education program you need for licensure.
If a university you're considering doesn't carry any education major, then it's time to cross that school off your list. Keep checking the other schools. For those that do have an education major, begin looking over their programs so you get a better idea which university interests you the most.
How Many Students Graduate "On Time," in Four Years?
---
Just over two years ago, 41% of undergraduate students graduated within the four-year time frame. The remainder either graduate five or six years after starting school; others leave school and don't return.
One-quarter of students drop out after the four-year mark. Most students do so because of the lack of funds. For those students who take five or six years to graduate, bank accounts can run low, especially if the student attended a private institution.
What Kind of Accreditation Does the Program Hold? How is it Regarded in the Field?
---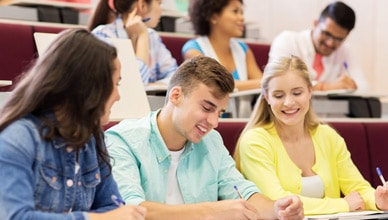 Universities should be accredited institutionally by a regional accreditation commission. Accreditation informs students, parents and employers that the university's faculty members are all of high quality, and that the material they teach is of equally high quality.
A school or college of education should be accredited by the Council for the Accreditation of Educator Preparation (CAEP).
(CAEP is the consolidation of TEAC and NCATE.) CAEP's accreditation is highly regarded in this profession because of its high standards that all accredited schools are supposed to satisfy.
Software, Technology and Skills Needed
---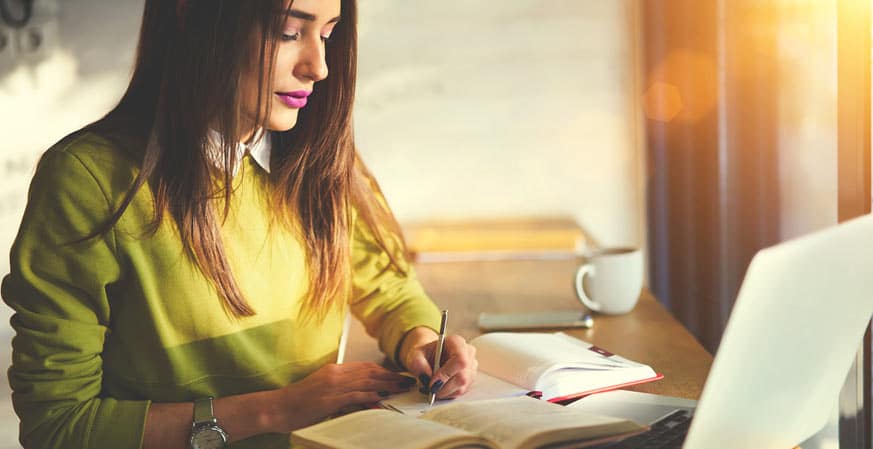 As an educator at any level, you need to have technical skills, people skills (also called soft skills), and teaching skills.
Technology:
General tech applications
Internet communication
Keyboarding
General computer operations, such as booting the system
Word processing
Spreadsheets
Non-internet databases
Graphics
People (student) skills:
Leadership
Communication
Teamwork
Problem-solving
Social and emotional intelligence
Cultural competence
Software:
Digital literacy
Evaluate and question sources
Draw a strong conclusion
Increase creativity
Good digital citizenship
Associates
---
You may want to work in a day-care classroom as a teacher or a teacher's aide. At this level, you need no more than 60 credits to graduate before you receive your certification.
Bachelors
---
Next, you may choose to earn your bachelor's degree so you can teach, either in elementary, middle or high school. At this level, you'll be prepared to teach in a classroom starting at the Kindergarten level, or you may choose to teach high school students who, themselves, may be thinking of college.
Masters
---
Finally, at the master's level, you'll be able to specialize in one area of education, such as special education. Depending on the school level you're most interested in, you'll also take courses that focus on that level.
Associates, Bachelors, Masters with Cost Range for Each
---
| Degree Level | Cost Range |
| --- | --- |
| Associate | $4,500 (full-time, nine-month enrollment) |
| Bachelors | $630/credit hour, 1-11 credit hours and over 18 credit hours |
| Masters | $702/credit hour per semester |
Earning Potential and Career Salaries for Education Major Graduates
---
If you're considering earning a degree beyond your high school diploma, take this into account. On average, if you have a diploma, you'll earn about $700 per week in median wages. If you have an associate degree, you'll find your median weekly salary increasing to between $825 and $850. With a bachelor's degree, you'll see a big jump, with your median weekly salary rising to about $1,175. After earning a master's, your median weekly salary increases to roughly $1,400 and with a professional degree, it may rise to $1,800. With a doctoral degree, you may see a small drop in your median weekly earnings—it falls to just below $1,750.
You may decide to earn your associate's first, then decide if you're going to advance any more. This is fine. It can be daunting to consider being in school for four years or more. Earning a two-year associate in applied science in education means you can get into a classroom (and begin earning) in about two years. Some education jobs require you to have at least 60 credit hours in education. This is where an associate's fits the bill perfectly.
Maybe your career plans will require a bachelor's degree or higher. If so, you're going to have to work hard in your classes so you can graduate in four years.
Salary by Occupation
---
| Occupation | Entry-Level Salary Range | Mid-Career Salary Range | Late-Career Salary Range |
| --- | --- | --- | --- |
| Middle School teacher | $40,700 | $45,900 | $58,800 |
| Special Education Teacher, Early Education | $41,200 | $46,300 | $58,100 |
| Postsecondary Professor | $60,200 | $70,400 | $99,100 |
| Preschool Director | $37,400 | $39,500 | $44,800 |
Professional Organizations
---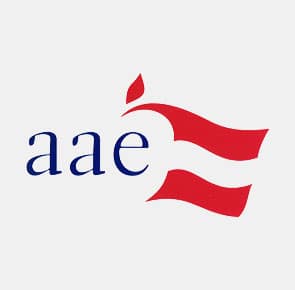 AAE
Association of American Educators
Instead, it's a national organization that promotes teacher advocacy and professional development. At its founding, its focus was, and still is, on providing the best environment for educating children. It also supports more parental involvement, local control, and higher standards of excellence in the field of education.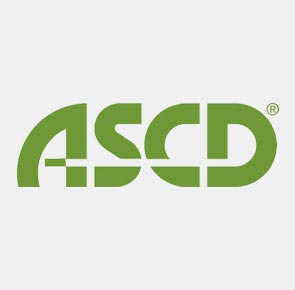 ASCD
Association for Supervision and Curriculum Development
ASCD is a non-profit organization created to represent approximately 150,000 teachers worldwide. Its membership includes administrators, teachers and other professionals whose work involves education. Members receive several benefits and opportunities for professional development. At the lowest tier, Basic members are able to receive a subscription to Educational Leadership, which is a magazine that reports the newest techniques, facts, and information concerning teaching students.
ASCD members are also able to gain access to educational conferences and professional development workshops, which allow them to refine their teaching techniques. Members are also able to network with each other.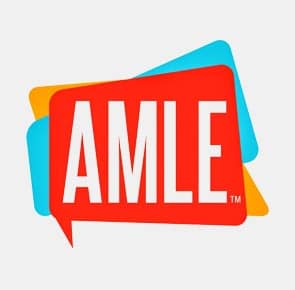 AMLE
Association for Middle Level Education
AMLE advocates for teachers of middle school students in the U.S. Members receive several benefits, including several publications, which enable them to stay up-to-date with the newest developments in education.
AMLE also allows members to take part in even more structured professional development, through workshops and events that show teachers how to get needed insight into childhood development, improve their teaching methods, and network with other education professionals.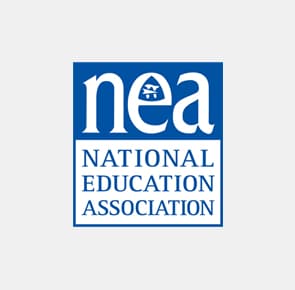 NEA
National Education Association
The NEA is a 3.2 million-member teacher organization. Members work at every educational level and have access to quality education within the U.S. NEA also advocates for teachers at both the state and national level.
Members of the NEA are able to sign up for legal support and insurance, workshops, and professional development opportunities. To make membership easier, each state has its own chapter, which enables teachers to join a statewide group that focuses more on concerns and issues of fellow teachers in their own state.
This organization provides scholarships and grants to teachers so they can purchase needed class materials and learning support services. Teachers can get donated books, facility improvements, funding, and even facility improvements for both school and classroom libraries.
The NEA facilitates and conducts research on current education issues. This allows members to get a close-up look into exploring the challenges they are expected to confront in their schools. Member teachers are able to take and complete online courses that equip them to handle early childhood literacy, bullying, and help their students achieve more.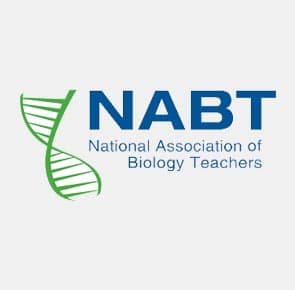 NABT
National Association of biology Teachers
The NABT assists biology teachers to advocate for fellow biology teachers across the country. Beginning in 1983, NABT has given member teachers opportunities to gain more knowledge in the biology field and enabled their ability to network with other education professionals.
NABT member teachers who want to deepen their professionalism can participate in conferences and workshops. Teachers who attend can hear expert educators, take part in hands-on demonstrations, and benefit from information sessions.
NABT members gain access to the American Biology Teacher, an award-winning journal focused on biology teachers from kindergarten through college. Readers are able to use research to help create imaginative lesson plans and science experiments. They also gain access to free teaching materials that will help them to set and meet classroom goals as they improve their teaching skills.
Choosing an Accredited College
---
Quite simply, an unaccredited education program or university means that you won't be able to access federal financial aid (that FAFSA application) or receive higher salary offers. Depending on your state, you may not even have the option to take the necessary exams to receive a teaching license unless you attend an accredited program.
As you check various universities and colleges out, make sure that you dig deeply to verify whether the university or education program is accredited or not. Accreditation is a voluntary step. Not every program will be accredited.
This lack of accreditation means that you, your parents, financial aid organizations and employers wouldn't be sure of the quality of your education. Without accreditation, they won't know whether your professors were of the best quality.
A top-notch College of Education should have an accreditation from an education-based accrediting organization as well, or a state-approved teacher preparation program. In addition, if it has accreditations from other agencies, to cover special education, mental health, athletics, speech and hearing, school psychology, and a state education department, then you will know the program is definitely of the highest quality.
Online vs. On-Campus vs. Hybrid
---
On-campus classes are what you experienced, beginning in kindergarten, going through 12th grade. You were able to benefit from immediate give-and-take from your teachers and fellow students. You knew assignment deadlines were firm, unless the teacher or instructor changed them. You were able to develop a community with fellow students, getting to know them, building relationships, and becoming familiar with your teachers. You didn't have to wait for several hours or even days to get an answer to a question you had; it was answered immediately. You were able to learn in a style that best suited you; listening, discussing, or even hands-on.
Online courses are taken 100% away from the university's campus. You don't have to worry about getting dressed, putting gas in your car, getting on a bus, or showing up on time to an on-campus classroom. Instead, you can wake up and, ten minutes later, still in your pajamas, "attend" class virtually. Nobody will know you're still in your T-shirt and sleep pants. If your schedule changes from week to week, this isn't a concern, either. Just sit down when you have a good block of time to read, study, consider, and work on assignments. While you won't have immediate feedback from your instructors or fellow students, you will be able to sign up for a class forum, where you discuss class assignments and issues with everyone.
Hybrid courses are a good mix of on-campus and online classes. The majority of your classes will take place virtually, from your computer screen. However, you'll be able to attend a set number of "residence weekends," when your classes are taken on-campus. Each university sets its own residence weekend schedule; this may range from one weekend all the way up to four weekends. You'll be able to benefit from both formats.
Does the College Have Post-Graduate Job Placement and Assistance?
You can't afford to take time to redraft your resume, write attention-grabbing cover letters, schedule job interviews, practice your interview skills, or parry salary offers. Not when you're student-teaching and getting ready to graduate.
That is why most universities and colleges have offices where career and placement service professionals can help you with all of the above. If your resume needs to be updated or even totally rewritten, they will help you. If you need to brush up on your interview skills, they will assist you.
Some campuses even hold professional development workshops. These may include networking skills, resume writing, and interviewing skills.
Why You Need to Consider How Rating and Accreditation Can Affect Your Salary
In areas where teacher shortages are the norm, you want to have solid proof that your teacher preparation program was accredited. If so, you will be highly sought-after. Your starting salary will range from $31,000 up to about $52,000, depending on the area where you are going to work.
If you're not sure why accreditation is important, you need to remember that employers check for this piece of information. If the school's accreditation status is unclear or even shaky, you may not receive the job offer you want; or salary offers may be significantly lower than you anticipated. When you are in school and considering a transfer to an accredited program in another college, that second program won't accept transfer credits from your current university.
Ratings also matter. Students from colleges and universities that have received high rankings will receive higher wage offers. Ranking publications look at:
Completion rates
Faculty salaries
STEM orientation
Universities with high marks in all four areas receive higher rankings. Which means you, as an alumnus or alumna, will receive better job offers.