Are you interested in pursuing a career in accounting? If you enjoy working with financial information and records, this may be an ideal profession. While specific job responsibilities vary depending on the industry worked for, most accountants are tasked with assessing a company or organizations financial operations to ensure future success and efficiency. Other common duties include:
Read More
Business Degrees & Career Paths
---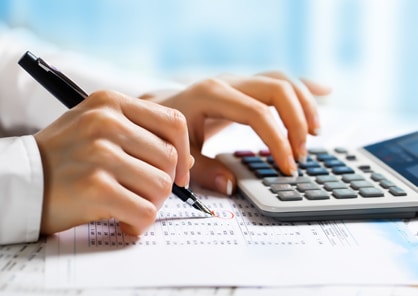 Components of a Successful Career in Accounting
Not everyone is capable of creating a successful accounting career. The field is extremely demanding and requires substantial education, training, and experience. Because the job of an accountant is multifaceted, these professionals must develop and hone manyimportant skills. The following traits are essential for accountants, regardless of the field they choose to work in:
Excellent organization of financial data, including figures and paperwork
Time management skills that allow for multi-tasking and the effective use of office hours
Detail-oriented nature and an eye for accuracy, especially when dealing with financial figures
Exceptional customer service when working directly with clients
Creativity that allows for out-of-the-box thinking and quick, fresh solutions to financial problems
Commitment to and passion for the industry
Unwavering trustworthiness regarding private and confidential company and client information
Outstanding communication with clients and company or organization management
Collaboration with team members, department managers, and decision-makers
Flexibility to work effectively in constantly changing environments and address last-minute challenges
What Can You Do With an Accounting Degree
---
Becoming an accountant or CPA is not an easy task. It takes hard work and dedication. However, a simplified, step-by-step explanation of the process consists of the following:
Earn an undergraduate degree in accounting

Decide between a career as an accountant and a CPA

Earn a graduate degree in accounting

Find an entry-level position working under a certified CPA

Submit the CPA licensure application

Apply for, take, and pass the Uniform CPA Exam

Enroll in continuing education courses
What is the Difference Between a CPA and an Accountant?
---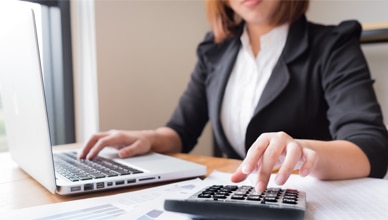 A Certified Public Accountant, or CPA, is an accountant who is licensed to practice. While the licensing requirements vary from state to state, most CPAs must complete a minimum level of formal education, obtain professional experience, and successfully pass the Uniform CPA Examination.
There are many reasons that an accountant may want to become a CPA. For instance, CPAs are legally permitted to provide more services to their clients. While accountants can prepare taxes, only CPAs can represent an individual before the IRS during an audit. Additionally, professionals with a CPA designation are typically better regarded and make more money. In fact, it's not uncommon for CPAs to make 10 to 15 percent more than accountants without licensing.
Typical Accountant Degree Requirements
Accountants must attain, at minimum, an undergraduate degree in accounting. These degrees generally consist of 120 credit hours of coursework, made up of both general curriculum and specialized major courses. While every program is a little different, most require students to take classes like financial accounting, accounting information systems, income tax, cost and managerial accounting, and auditing.
In most cases, bachelor degrees in accounting take four years to complete. There are, however, some accelerated programs available. Full-time students with previously-earned college credits or associates degrees can also finish sooner, whereas students who plan to attend school part-time may take longer.
While accountants are not required to earn a graduate degree, it is extremely beneficial. Not only does a master's degree in accounting qualify professionals for higher-paying positions, it also prepares them to deal with more advanced work in auditing, taxation, and finance. Completing a graduate degree program in accounting also helps fulfill the 150 credit hour requirement most states have for CPA licensure.
Academic Standards for CPAs
A bachelor's degree in accounting is enough to qualify candidates for most entry-level finance positions, but professionals seeking CPA certification must take their education further. While each state's "board of accountancy" sets its own licensing requirements, most have similar education standards. Typically, states require candidates to complete the following:
A bachelor's degree in accounting or a related field from an accredited college or university
A minimum of 150 semester credit hours of accounting and/or business coursework
A specific number of accounting courses that cover certain topics
A specific number of business courses that cover certain topics
Many states require that CPA candidates maintain an established minimum GPA while in school. Additionally, once an individual becomes officially certified as a CPA, they must complete a certain number of Continuing Professional Education (CPE) courses each year. Failing to provide proof of CPE credits can result in a CPA license being revoked.
Exam / Experience Needed for CPAs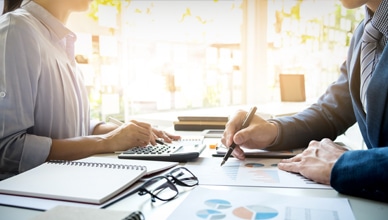 After completing the above-mentioned education requirements, CPA candidates must apply to take the Uniform CPA Examination. This process usually entails submitting an application fee, official school transcripts, reference letters, and any supporting legal documents. Once approved, access to the exam schedule is provided.
The Uniform CPA Exam consists of four sections: Auditing and Attestation, Business Environment and Concepts, Financial Accounting and Reporting, and Regulation. Each test is four hours long and candidates must pass all of them within an 18-month period. Most states require a minimum passing score of 75 for each section.
While not nearly as difficult, most states also require CPA candidates to take and pass an ethics examination. These are generally offered online and can be taken independently.
Additionally, CPA candidates must provide proof of professional experience. Again, this requirement varies significantly from state to state. Most boards require candidates to work professionally under the direct supervision of a CPA for at least two years. Proof of work experience in accounting, auditing, insurance reporting, provision of management advisory, and/or financial consulting must be submitted before CPA licensure can be granted.
Other Top Accounting Certifications
In addition to CPA licensure, there are several other certifications that accountants may consider seeking. Some of the most popular options are:
Certified Financial Analyst (CFA)
Certified Management Accountant (CMA)
Enrolled Agent (EA)
Certified Internal Auditor (CIA)
Certified Information Systems Auditor (CISA)
Certified Fraud Examiner (CFE)
Certified Government Auditing Professional (CGAP)
Certified Bank Auditor (CBA)
Important Questions to Ask
---
Individuals interested in becoming an accountant or CPA must ask themselves a series of important questions. These include:
How long does it take to earn an accounting bachelor's degree online?
---
A traditional bachelor's degree in accounting, sought by taking courses on-campus, generally takes four yearsto complete. Online programs are comparable. As long as students are enrolled full-time, a 120 credit hour accounting degree can usually be completed in an average of four years. Individuals pursuing an online bachelor's degree in accounting on a part-time basis, however, should expect it to take longer. In most cases, these students will graduate in five to eight years.
How much does an accounting bachelor's degree cost?
---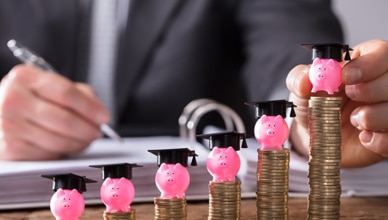 The cost of an accounting bachelor's degree varies significantly between institutions. According to the College Board's Trends in Higher Education Series, the average in-state tuition for a four-year, public education was $9,970 in 2017-18. Students who enrolled at a four-year, private college or university paid an average tuition of $35,260 in 2017-18. Of course, these totals increase significantly when fees, room, and board are included.
What does coursework look like for an accounting bachelor's degree?
---
Course titles will vary significantly, but the coursework for an accounting bachelor's degree often includes topics such as:
Principles of Accounting
Contemporary Business Law
Federal Taxes
Microeconomics
Business Communication
Financial Statement Auditing
Accounting Theory and Research
Payroll Accounting
Fraud Examination
Internal Controls and Risk Assessment
Computer Applications and Systems
Managerial Accounting
Internal Reporting Issues
Attestation and Assurance
Accounting Information Systems
Does the school have the major(s) you are considering?
---
Another important consideration is the list of majors the college or university offers. While many institutions have accounting programs, not all of them do. Some schools offer business degrees instead, but provide students the opportunity to select an accounting concentration. In most cases, graduate accounting program boards consider this sufficient prior experience in the field. Additionally, the majority of state accountancy boards accept both accounting and business degrees as long as the completed coursework aligns with their CPA content requirements.
How many students graduate "on time," or within four years?
---
Before selecting a college or university, students should also inquire about the typical graduation rate and timeframe. Often, this information can be found on institution websites. Alternatively, speaking directly with the accounting degree program can offer great insight on this matter. The department will have specific information regarding average time of completion, graduation rates, employment success, and starting salaries.
What kind of accreditation does the program hold? How it is regarded in the field?
---
Accreditation is another factor. Every college and university has the opportunity to have their programs accredited by an international or regional accreditation agency. This process confirms that an institution and its offered coursework adhere to specific, standard guidelines within a particular field. The most prominent international accreditation organizations are:
Association to Advance Collegiate Schools of Business (AACSB)
The Association of MBAs (AMBA)
European Quality Improvement System (EQUIS)
The Distance Education and Training Council (DETC)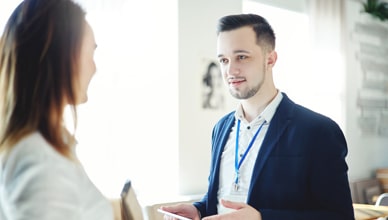 Of these, the AACSB is, by far, the most prestigious. This agency's accreditation standards are high, but institutions that opt to undergo the rigorous accreditation process offer some of the best accounting programs available. Individuals seeking an online accounting degree should give colleges and university accredited by the DETC preference, as the AACSB rarely accredits distance-learning or online programs.
Alternatively, students can consider institutions accredited by a regional accrediting agency. These organizations ensure that accounting programs meet the standards of a particular area. Those who intend to remain relatively local after graduation should have the knowledge and skills necessary to work professionally within the accreditation region. Regional accrediting agencies include:
Middle States Commission on Higher Education (MSCHE)
New England Association of Schools and Colleges (NEASC)
North Central Association Commission on Accreditation and School Improvement (NCACS)
Northwest Commission on Colleges and Universities (NWCCU)
Southern Association of Colleges and Schools Commission on Colleges (SACS COC)
Western Association of Schools and Colleges Accrediting Commission for Schools (WASC ACS)
Software, Technology & Skills Needed
---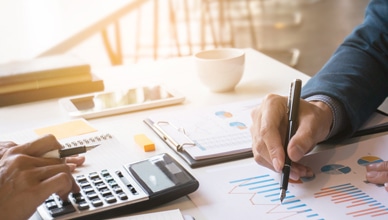 Accountants are responsible for a wide variety of tasks that require them to have knowledge of, and expertise with, various software and technology. Finance-specific software, in particular, plays an important role for most professionals, as does accounting automation technology. While every position is different, possessing skills in the following areas is often beneficial:
Advanced Excel
ERP, SAP, and/or Oracle Software
Big Data Analysis
Advanced Modeling and SQL
Business Intelligence Software
Microsoft Visual Basic
Hyperion
QuickBooks
Accounting Career and Salary Options
---
According to the Bureau of Labor and Statistics, the median annual wage for most accountant and auditor positions in 2017 was $69,350. The average hourly wage was $33.34. This is well above the national average wage index of $48,642, as reported by the Social Security Administration in 2016.
The outlook for accountants working in the United States is also promising. In fact, the Bureau of Labor and Statistics projects that there will be a 10% increase in job availability in this field between 2016 and 2026. When compared to other professions, this is a faster increase than the national average. The major reasons for this growth are likely globalization, an ever-changing economy, and complicated tax regulations.
It is also worth noting that some states pay accountants more than others. States with the highest annual wages for accountants and auditors are:
California
Alaska
Texas
Colorado
Illinois
New York
Virginia
District of Colombia
Delaware
New Jersey
Connecticut
Roade Island
Massachusetts
Maryland
The level of employment also varies per state. The locations with the highest rates of employment for accountants and auditors are:
California
Colorado
Texas
Illinois
Michigan
Florida
Georgia
North Carolina
Virginia
District of Colombia
Pennsylvania
Ohio
New York
Maryland
New Jersey
Salary by Field of Study
---
| Field of Study | Entry Level Median Annual Salary | Mid-Career Median Annual Salary |
| --- | --- | --- |
| General Accounting | $39,240 | $41,260 |
| Accounting and Finance | $69,350 | $74,140 |
| Accounting and Management | $82,450 | $87,840 |
| Accounting and Business | $84,300 | $100,180 |
| Business Administration | $125,080 | $147,040 |
Salary by Occupation
---
| Occupation | Entry Level Median Annual Salary | Mid-Career Median Annual Salary | Late Career Median Annual Salary |
| --- | --- | --- | --- |
| Certified Public Accountant | $67,100 | $69,350 | $74,140 |
| Financial Accountant | $76,860 | $84,300 | $100,180 |
| Accounting Manager | $110,610 | $125,080 | $147,040 |
| Senior Accountant | $67,100 | $69,350 | $74,140 |
| Budget Analyst | $64,420 | $75,240 | $82,360 |
| Credit Manager | $42,010 | $71,290 | $140,880 |
| Forensic Accountant | $67,100 | $67,100 | $74,140 |
| Investment Banker | $47,260 | $47,260 | $96,550 |
| Tax Accountant | $44,090 | $44,090 | $60,710 |
Scholarships
---
There are many financial assistance opportunities for individuals interested in pursuing an undergraduate or graduate degree in accounting. The money to fund these scholarships and grants is generally provided by professional associations, civic groups, government agencies, non-profit agencies, and major corporations with ties to the communities where the degrees are offered. Some of the most prominent national accounting scholarships include:
John L. Carey Scholarship via the American Institute of CPAs
Accountemps Student Scholarship via the American Institute of CPAs
Scholarship for Minority Accounting Students via the American Institute of CPAs
Newton B. Becker Scholarship via Becker Professional Education
Public Company Accounting Oversight Board Scholarship Program
National Society of Accountants Scholarship Foundation
Daniel B. Goldberg Scholarship via the Government Finance Officers Association
Many states also offer scholarships for students who intend to major in accounting. This should be a consideration when looking for and applying to college and university accounting programs.
Every scholarship is different, but all of them have application requirements. Before receiving aid, students must be able to prove they are eligible. Candidates should thoroughly research scholarship expectations before applying. Some of the most common requirements include:
Future or current enrollment in an accounting degree program
Intention to pursue CPA licensure
Overall GPA of at least 3.0
While there are numerous scholarships available to accounting students, few of them cover all tuition and fees. Students interested in receiving aid should consider applying for several different scholarships related to the field.
Professional Organizations
---
Because accounting is a demanding career, many professionals choose to join a professional organization or association. There are numerous groups to choose from, all of which offer support and resources to their members. Joining a professional association provides many benefits, including an opportunity to network, a chance to share ideas, access to field resources, and support from fellow accountants. Fortunately, there are several great organizations to choose from, including the American Accounting Association, National Society of Accountants, and American Institute of CPAs.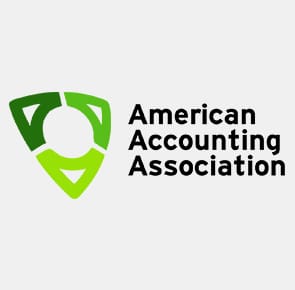 AAA
American Accounting Association (AAA)
The American Accounting Association (AAA) was founded in 1916 and has serviced as a support network for accountants in academia ever since. The association prides itself on participating in, and providing access to, leading-edge research and publications. As an organization, members strive to help shape the future of the accounting profession through teaching, research, and networking. AAA currently has over 7,000 members from more than 75 countries.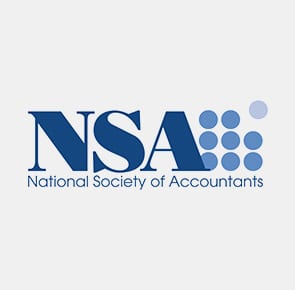 NSA
National Society of Accountants (NSA)
The National Society of Accountants seeks to provide professional accountants a membership-oriented environment in which personal growth and continued evolvement are encouraged. Through national leadership, the NSA promotes high ethical standards, quality education, and professional excellence. Organization objectives include supporting member needs, promoting a code of ethics, connecting members through technology, advocating for member rights within the profession, and strengthening the national image of accountants.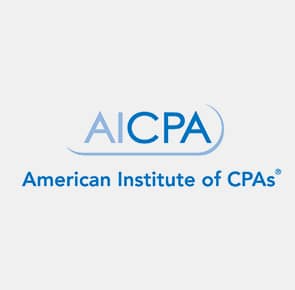 AICPA
American Institute of CPAs (AICPA)
The American Institute of CPAs provides accountants with quality training, professional development, programing, services, and information resources. Their goal is to assist professionals in improving their skills and investing in their future. AICPA offers many membership benefits, including access to networking opportunities, conferences, volunteer groups, discounts, professional development, professional guidance, and copies of the Journal of Accountancy and CPA Letter Daily.
If you believe pursuing a career in accounting is right for you, it is imperative that you begin looking for a degree program that will suit your individual lifestyle, professional career goals, and budget. With so many programs available, it can be difficult to know where to start. Keep the following steps in mind as you begin looking for a college or university accounting degree program.
Choosing an Accredited College
---
The first thing you should look for in a college or university accounting program is accreditation. As previously mentioned, an institution's accreditation status demonstrates whether or not the offered coursework adheres to national or regional standards. Selecting a college or university without proper accreditation can result in many problems, including denial of employer tuition assistance, inability to transfer credits, inability to apply for financial aid, and insufficient prerequisites for graduate school.
Fortunately, most schools are accredited. The most important factor is determining which agency the institution in question received accreditation from. Some schools market themselves as accredited, but it may not be with an acceptable organization. Always take time to identify which agency a college or university is accredited by before submitting an application. Checking your state's CPA requirements is also imperative, as the accountancy board has likely designated which accreditation organizations are acceptable and which are not.
Online vs. On-Campus vs. Hybrid Degree Programs
---
Individuals who are currently employed or managing other life responsibilities may find it difficult to justify enrolling in a full-time, on-campus accounting degree program. Fortunately, this is not the only option. There are actually three methods available to people who want to earn an undergraduate or graduate degree in accounting: on-campus, online, and hybrid.
On-campus programs require students to attend classes in person. Often, participants live on campus or near the institution, so they have easier access to the professors and resources. While this type of program has its benefits, it is not meant for everyone. Online programs offer more flexibility, as the curriculum is covered virtually. Students can attend and participate in class from the comfort of their own home or office. A drawback here, however, is that online graduates usually lack experience with networking, which is an important part of the finance and business world. To help bridge the gap between these two different program types, some colleges and universities offer hybrid accounting degrees. Hybrid programs consist of primarily online courses, but require short, on-campus residencies or immersion experiences. These stints on campus are intended to provide students with an opportunity to interact with their cohort and network with others in their field.
All three accounting degree program options are viable. Students must decide for themselves which will suit their personal preferences and career goals best.
Post Graduate Job Placement Assistance
---
Finding a professional position after graduating from an accounting degree program can be daunting. This is why some colleges and universities offer post-graduate job placement assistance. While these programs cannot guarantee job placement, they do provide career support services. Resources commonly offered are resume writing assistance, interview preparation, and career coaching. Many colleges and universities help with job placement by hosting career fairs, professional workshops, and campus employer visits throughout the year. Students who want to have additional support leading up to, and after graduation should look for an institution that offers this type of program.
Rating and Accreditation Affect Salary
---
Professional accounting salaries vary quite drastically based on a number of different factors. Location, job title, and level of education all play a significant role in determining what an individual will earn each year. Additionally, school rating and accreditation standing impact pay. Employers prefer to hire accountants who received their education from colleges and universities that are highly regarded and appropriately accredited. While these two elements may not prevent a person from being selected for a position, they can result in decreased pay. For this reason, it is important to carefully consider a schools rating and accreditation before selecting and enrolling in an accounting degree program.