MBA students are embarking on a journey into the world of business and finance. First, though, they need to determine how to best finance their education. While many may have employee assistance, most are relying on savings and student loans to get through those rigorous two years. Full-time students in particular will not have the benefit of a steady salary, yet will still need to cover tuition, other educational costs, and living expenses. This page covers the ins and outs of MBA loans to provide resources for the business leaders of tomorrow.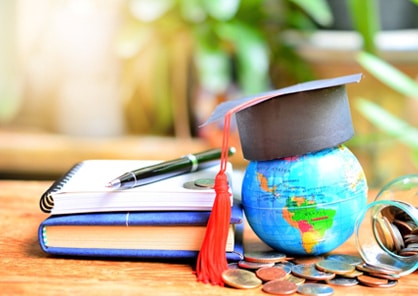 What Are MBA Loans?
An MBA student loan is a financial instrument that assists future business leaders in completing their graduate degrees. Loans are often a necessity for MBA students due to the high cost of that degree. The total cost of the degree plus ancillary costs, including living expenses, can climb well past $100,000. For full-time students, it can easily exceed $200,000 when you factor in lost income.
There are two general types of MBA loans: federal student loans and private student loans. Federal loans are available to those who fill out a FAFSA form. This is the standard form that most students use when they need outside funding to complete their degree. Private student loans can come from any private lender.