Are you considering enrolling your child or children in a private elementary, middle, or high school? Private education alternatives have been available for a long time and are alluring to many parents. They promise high quality and consistent academic standards, as well as numerous extracurricular opportunities.
There are several types of private institutions to choose from:
College Prep Schools
Montessori Schools
Waldorf Schools
Catholic or Parochial Schools
Hebrew Schools
Military Schools
Special Needs Schools
Read More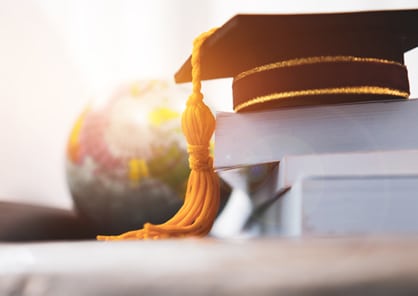 What Are K-12 Loans?
If you are unable to afford a private school's tuition, you may be interested in requesting a K-12 loan. These loans are specifically intended to cover expenses associated with a child's early education. When financial aid and traditional payment plans are not enough, you can still gain access to the money you need.
In most cases, K-12 loans are easy to apply for and have low interest rates. Unlike personal loans, however, lenders frequently agree to finance up to 100% of the school-certified cost of tuition. The approved amount also goes directly to the institution, instead of to you. Interest rates can be fixed or variable, depending on the financial entity providing it. Additionally, there may be miscellaneous fees associated with this borrowing option and most lenders expect repayment to begin as soon as the private school receives the funds.