Some careers and employers will require a master's degree for employment despite your work experience. In fact, many people will not be able to advance within a company or within their field without an advanced education. Certain jobs require specialization or a more intricate understanding of a subject to be able to work in a profession. This can only be obtained through the proper training and education, which you can learn more about through University HQ.
It is also important to note that not all master's degrees are created equally. Program participants must choose the right master's degree for their field or it will not be beneficial to their career path or help to improve their salary range. You must choose an accredited higher learning institution for the best master's degree programs. It is also important to consider whether you should pursue a master's degree as a full-time or part-time student and whether or not you will take courses online or on-campus.
What is a Master's Degree?
A master's degree is the initial graduate degree once a bachelor's degree has been completed. A master's degree allows individuals to specialize in a niche area or to gain a better understanding of their field of study. The length of study will often depend upon the program participant and the college or university. A person who is able to enroll as a full-time student should finish within the designated time of study.
Read More
What Master's College Major Should You Choose?
---
People with a master's degree are often more likely to be hired over someone with a bachelor's degree. When you hold a master's degree, it demonstrates to potential employers that you have a more in-depth knowledge base than someone without such an advanced degree. It will also improve your skill set so that you make fewer mistakes once you begin working in decision-making positions. In many instances, someone with a master's degree will even be hired over a person with more experience if they have less education.
A master's degree will increase your salary by roughly $10,000 to $15,000 over an undergraduate degree. It will also keep you as a competitive candidate in a growing talent pool of job seekers holding a master's degree. Today, a master's degree is becoming the basic standard individuals choose to complete for better employment opportunities. This is how the competitive job market is for educated people today. And, as another bonus, a master's degree will lower your chances of unemployment.
Master's Degree Overview
Nearly every field of study has a specialized master's degree one can complete to improve their prospects of a successful career path. It is also important to note that a master of arts and a master of science differ despite each being offered as a degree program within the same fields of study at times.
Types of Master's Degrees:
Master of Arts (MA)
Master of Science (MS)
Master of Business Administration (MBA)
Master of Education (MEd)
Master of Laws (LLM)
Master of Library Science (MLS)
Master of Public Administration (MPA)
Master of Research (MRes)
Master of Public Health (MPH)
Master of Social Work (MSW)
Master of Fine Arts (MFA)
Master of Music (MM)
Master of Engineering (MEng)
Master of Architecture (MArch)
Typical Degree Requirements
A master's degree requires up to an additional 18 courses to complete. The number of courses and credit hours will vary based on the college, university, and the degree of specialization. You will also usually be required to complete a bachelor's degree before you can begin a master's degree program. Many accredited colleges and universities will require the completion of a prerequisite graduate degree examination, such as the LSAT, GMAT, GRE, or MAT.
Common Testing & Exam Requirements
The GMAT
The Graduate Management Administration Test (GMAT) is used as an indicator by accredited colleges and universities as to whether or not applicants will make good candidates to complete their program. The GMAT is used by business schools for admissions into their programs. You will have to receive a specific minimal GMAT score to enter into most reputable programs. While this is not the only criteria, it does hold significant value to admissions committees, though in some instances, the GMAT is no longer used.
The GRE
The Graduate Record Examination (GRE) is used for many graduate programs of all types. People can take this exam as a master's degree entrance exam for any number of degree programs, such as law, doctoral, MBA, and other business applicants. Individuals might have bachelor's degrees in a wide variety of fields; their previous course of study is often less important than their exam results. Many schools around the world accept the GRE as an entrance exam requirement. You will be tested on verbal and quantitative reasoning and analytical writing.
The LSAT
The Law School Admission Test (LSAT) is used by most reputable law schools in the US and Canada to determine whether or not one will gain acceptance into their programs. Some international colleges and universities are beginning to use this exam as a prerequisite too. You will be tested on logical and analytical reasoning and reading comprehension. Certain law schools will accept other exams in place of the LSAT; however, the LSAT is the only examination that is approved and valued by all ABA-accredited colleges and universities with law schools throughout the US.
The MAT
The Millers Analogies Test (MAT) is comparable to the GRE in that it is a general exam. This test is used to examine the analytical abilities of possible graduate school candidates. It helps to determine whether or not a potential program participant can relate classroom lessons into real-life experiences rather than just possessing the ability to repeat and memorize information. It is believed that those individuals who perform well on this exam will perform well in a graduate-level degree program.
Master's Degrees and MBA future growth predictions
The US Census Bureau has reported that roughly 9.3% of US adults have a master's degree compared to over 20% who have a bachelor's degree. The total percentage of individuals completing an advanced degree is roughly 15%. This includes a master's degree, professional degrees, and doctoral degrees. The percentages for these degrees increase slightly each year. The total number of master's degrees has increased by 56% between 2001 and 2015. This figure is expected to increase another 22% by 2026, according to the National Center for Education Statistics.
What are the most popular master's degrees online?
Because master's degrees are becoming more and more commonplace as a basic requirement for career advancement, many people will pursue a master's degree online from accredited colleges and universities. The most popular master's degrees online are often popular so that people can gain work experience, keep their jobs, and take care of children while they complete the degree program. The popular degree programs vary greatly, such as business administration, criminal justice, psychology, nursing, education, engineering, healthcare administration, computer science, accounting, and human services.
Important Questions to Ask
---
Online Vs On-Campus
---
It's not only bachelor's degrees, but also master's degrees which have moved into the online arena. Since most higher-level degrees are more academic than hands-on, they are perfect for completing in a 100% online capacity. However, you should think hard before starting a program about whether or not you will do well in an online program.
While online programs allow for flexibility, they negate the possibility of face-to-face interaction and most chances for networking that you might have in an on-campus class. If you need to keep your job or care for family members, then this will give you the freedom to do so, but you're going to have to work extra hard to hold yourself accountable to the schedule that is expected of you.
If you have problems focusing on academic study, you may want to opt for a traditional experience or take a few classes on campus to give you a cohort for your more difficult courses.
How long does it take?
---
The time it will take to complete a master's degree will vary based on the type of degree program and whether or not you complete the degree online or on-campus. Most people who complete a degree online will do so for the flexibility to be able to continue to work as a full-time employee. This will limit the number of classes one can take during the academic year. Most graduate degrees take one year or two years to complete as a full-time student for both online and on-campus programs. Fewer programs take six complete semesters as a full-time student to complete. The fewer number of courses you complete each academic semester the longer it will take for you to complete your degree.
How much does a Master's degree cost?
---
The cost of a master's degree is dependent upon the type of University or higher learning institution you choose to attend. Those who select a private college or university could end up paying more than double the rate the would pay if they were to attend a public college or university. In 2017, the average master's degree for one year cost nearly $25,000. It is important to note that over the past decade, the cost of a master's degree has increased by roughly 45% at public colleges and universities; whereas, the cost at a private college or university has only increased by 16%.
With the growing popularity of advanced degrees, the trend of increasing costs of master's degrees is projected to continue. And now, some traditional higher learning institutions are beginning to charge more for online master's degrees, claiming it is for the convenience of learning at home. Other reputable institutions will establish a price for online degrees to be reflective of the actual operating costs which is a tremendous savings to the master's degree program participant over a traditional classroom.
Does the school have the college major(s) you're considering?
---
When selecting the right higher learning institute for your needs it is imperative that you consider the types of degrees and majors offered at the college or university. The master's degree you choose should be directly related to the career path you wish to take. While the degree does not have to be the exact niche which you wish to pursue, it should be in the same field.
It is also important to consider your long-term career plans. If you wish to become an administrator at a hospital, it is a good idea to specialize in hospital administration so that you can learn both business and healthcare skills that are essential to successfully manage such a unique industry. You should only enroll in a higher learning institution that offers master's degree programs that are directly beneficial to your immediate and future career paths.
How many students graduate "on time," in four years?
---
The on-time graduation rate is a highly important factor to consider. Colleges and universities with low on-time graduation rates might have them for a number of reasons. It could equate to the fact the program is overly difficult, with few students capable of completing the degree program. It is possible that the program is not living up to its promises or that the professors are not excelling in their teaching efforts.
A low on-time graduation rate in four-years is generally not considered a positive selling point. If a school as a high on-time graduation rate, this is usually beneficial to all parties. This means the college or university is working with both professors and students to create the most optimal curriculum for all parties involved. A high on-time graduation rate also results in lower education expenses related to your degree program outside of tuition.
What kind of accreditation does the program hold? How is it regarded?
---
Accreditation is highly important for your master's degree to be considered of value by employers. The same is true if you are required to take additional examinations or licensure by state governing bodies to receive specific certifications that allow you to qualify to work in certain jobs. You must attend an approved and regionally accredited college or university for the best career opportunities and earning potential. It is important to note that degree programs can also be accredited by reputable, professional organizations that will provide you with distinct career advantages. If your employer offers tuition reimbursement, you should be sure to inquire about which accredited higher learning institutions qualify.
What Are the Types of Master's Degrees?
---
Choosing a master's degree program is equally as important as completing a master's degree for the best long-term career success. You have to consider various aspects, including the type of master's degree, whether or not you choose an online or brick-and-mortar classroom, the accreditation of the higher learning institute, the graduation rate, the relevance of the degree to your field, and the amount of debt you will be able to afford to pay back upon completion of the degree.
What is a Master of Arts (MA) Degree?
---
A master of arts degree often focuses on the areas of humanities and liberal arts. You might be in pursuit of a better career in a wide variety of fields, such as languages, art, linguistics, teaching, communication, counseling, or literature. The method of teaching in an MA degree program varies from other master's degrees in that these degrees often focus significantly more on discussion and research.
Sample Courses for an MA:
---
Average Cost - $40,000
Time to Completion - 2 years
Sample Courses Include - Philosophy, History, Social Science
Popular MA Jobs:
---
Teacher
Psychologist
Journalist
Grant Writer
What is a Master of Science (MS) Degree?
---
A master of science degree focuses far more on mathematical and scientific skills than other master degree programs. You might consider an MS degree for more technical and analytical jobs, such as scientific research, lab work, public health, economics, biochemistry, engineering, and computer science. These jobs often require in-depth analyses and evaluations and the degrees often require an extensive research-based thesis complete with analytical findings.
Sample Courses for an MS:
---
Average Cost - $50,400
Time to Completion - 2 years
Sample Courses - Analysis, Management, Research
Popular MS Jobs:
---
Financial Manager
Corporate Counselor
Community College Instructor
Software Engineer
What is a Master of Fine Arts (MFA) Degree?
---
A master of fine arts degree allows program participants to become industry leaders in art, design, literature, music, and other artistic and cultural careers. These degrees are often far more intensive than a standard MA degree. You will gain invaluable hands-on experience and in-depth knowledge necessary to be a leader in these industries.
Sample Courses for an MFA:
---
Average Cost - $50,100
Time to Completion - 2 years
Sample Courses - Creative Writing, Studio Art, Digital Art
Popular MFA Jobs:
---
Graphic Design
Content Writing
Studio Artist
Art Gallery Manager
Museum of Fine Arts Director
College Instructor
What is a Master of Business Administration (MBA) Degree?
---
An MBA is one of the most popular business-focused graduate degree programs. These degrees center on studies and lessons in theoretical and practical learning and training. Anyone who wishes to pursue a managerial, executive, or leadership role within a business should look into an MBA. It is possible to specialize within this degree or to simply complete a general MBA that teaches business courses, such as finance, accounting, management, business law, and marketing. Most people will have to complete the GMAT exam to be accepted to a reputable, accredited college or university.
Sample Courses for an MBA:
---
Average Cost - $60,000
Time to Completion - 2 years
Sample Courses - Accounting, Ethics, Finance, Economics, Marketing, Management and Operations
Popular MBA Jobs:
---
Marketing
Sales
Operations Logistics
Finance
Accounting
General Management
What is a Master of Education (MEd) degree?
---
A master of education degree is considered more of a professional degree for teachers. Individuals who complete these degrees often have ambitious career paths leading toward policy and procedure within the educational system at any level. Program participants will learn the best ways to work in the education system, to work with teachers, administrators, policy, parents, and board members. Most importantly, they will learn to collaborate with everyone diplomatically in order to influence positive change within any system.
Sample Courses for an MEd:
---
Average Cost - $24,400
Time to Completion - 2 years
Sample Courses - Educational Leadership, Curriculum Design and Development
Popular MEd Jobs:
---
Adult Literacy Teacher
Instructional Coordinator
Principal
Reading Specialist
Highest Paying Master's Graduate Careers
Some careers benefit more so than others with a master's degree. The highest paying master's graduate careers are often in-demand and challenging to attain. People who are willing to invest the time, money, and hard work can receive a significant return on investment if they complete a master's degree.
Most Popular Jobs and Careers for MA, MS, MBA
---
Master of Arts:
Clinical Therapist:
A clinical therapist often works in a medical setting to help establish the mental and emotional challenges of patients. It is also possible to work in a social work or outreach agency environment. Some clinical therapists will work with individuals; whereas, others will work in a group setting.
Natural Science Laboratory Manager:
A natural science laboratory manager spends the majority of their time in the office performing managerial duties. This type of position will also allow for time spent with hands-on lab experience. This profession involves project development, research, quality control, and testing. You might find natural science laboratory managers in the science fields of biology, physics, and chemistry.
Industrial Psychologist:
An industrial psychologist is also referred to as an organizational psychologist. These professionals work in business environments to help improve the quality of life of individuals in the workplace. They will examine the working behavior, management, and productivity of all employees to determine the best ways to make workplace improvements.
Master of Science:
Telecommunications Engineer:
Telecommunications engineers are becoming some of the most in-demand engineers of all. These engineers work with a variety of modes of communication to examine data within text, phone calls, video chats, and voice transmissions. They will work with television, radio, satellite, the Internet, optical fibers, and computer networks.
Computer Software Engineer:
As a computer software engineer, you will be responsible for the development of operating data and programs for computers and other electronic devices. You might also be responsible for consulting with businesses on their wants and needs for software applications and possibly even design and installation.
Mathematical Statistician:
Mathematical statisticians solve problems and create solutions to confounding questions. These mathematics professionals will collect data to analyze. You might use software programs to process the data in a more rapid manner. It is also possible that individuals will be required to work on projects and problems in a more traditional manner.
Master of Business Administration:
Investment Banker:
An investment banker works with clients to help raise capital by selling equity of the company or by issuing debt. These financial professionals can work with millions and billions of dollars in a year or over the course of their career. It is also possible that investment bankers will be responsible for the underwriting of each deal. These professionals typically work in a group to minimize risk to any one individual.
Financial Manager:
A financial manager will typically work with either businesses or individuals rather than both. You will ensure the financial health of all of your clients. This might be done by generating reports, advising on investments, creating long-term financial strategies and goals, and much more. You might work for a bank, an insurance company, or be self-employed.
Chief Technology Officer:
A chief technology officer (CTO) is one of the most critical positions of any company or organization. As a CTO you will be responsible for all technology-related policies and procedures. These individuals ensure that the use of technology aligns with the overall goals of the company and the CEO.
Annual Median Salary by Occupation
---
| Occupation | Entry-Level Range | Mid-Career Range | Late-Career Range |
| --- | --- | --- | --- |
| Clinical Therapist | $43,900 | $48,500 | $53,600 |
| Natural Science Laboratory Manager | $54,000 | $63,400 | $79,900 |
| Industrial Psychologist | $67,200 | $90,000 | $108,300 |
| Telecommunications Engineer | $63,900 | $77,100 | $86,500 |
| Computer Software Engineer | $71,700 | $87,200 | $114,500 |
| Statistician | $68,000 | $80,000 | $111,200 |
| Investment Banker | $85,300 | $118,500 | $136,600 |
| Financial Manager | $60,500 | $77,300 | $78,700 |
| Chief Technology Officer | $102,100 | $123,800 | $177,900 |
Scholarships
---
(ISC)² Graduate Cybersecurity Scholarship
Amount: $1,000-$5,000 (Up to 20 Awards)
Deadline: Varies


The ISC2 Graduate Cybersecurity Scholarship awards up to 20 scholarships each year to graduate students with an emphasis on information assurance or cybersecurity. Applicants must meet a number of requirements to qualify for the scholarship, such as at least a 3.5 GPA, attend any graduate program in person or online and be enrolled in a master's degree program. The award is 100% dedicated to tuition, books, and course-related fees.

ACHE Foster G. McGaw Graduate Student Scholarship
Amount: $5,000 (Up to 15 Awards)
Deadline: March 31


The ACHE Foster G. McGaw Graduate Student Scholarship is awarded by the Foundation of the American College of Healthcare Executives. Roughly 15 scholarships will be awarded each year to students who wish to specialize in a healthcare management graduate degree program. Recipients must be entering the final year of their studies as a full-time student. You must be able to demonstrate financial need, be a US or Canadian citizen and that you have not been a previous recipient. It is important to note that applicants who are a Student Associate of the American College of Healthcare Executives will be given preference over all others.

AICP Scholarship Program
Amount: $1,500
Deadline: June 1


The Association of Insurance Compliance Professionals fund this AICP Scholarship Program.

This scholarship is awarded to deserving applicants who maintain at least a 3.0 GPA, attend an approved and accredited college or university, and participate in extracurricular activities. All applicants must also enroll in a master's degree program that specializes in a business-related field, insurance, actuarial science, finance, management, mathematics, economics, statistics, or risk management.
Professional Organizations
---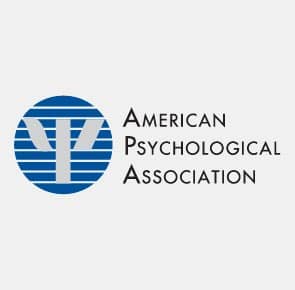 APA
American Psychological Association
The APA has the most extensive membership base in all of the scientific and professional psychology organizations in the US and the world. The overall goal and vision of the APA is to advance research-based knowledge through application, communication, and creation in the industry to improve the lives of all. Members can have varied professional backgrounds, such as clinicians, consultants, educators, students, and researchers. Members receive access to the latest trends and discounts on professional materials.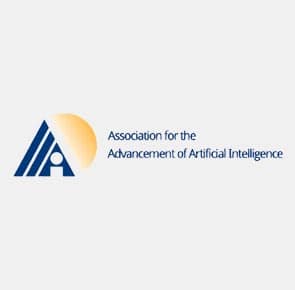 AAAI
Association of the Advancement of Artificial Intelligence
The Association of the Advancement of Artificial Intelligence is a non-profit organization that focuses on the advancement of intelligent behavior and their actions within machines. The society and its members are dedicated to responsible uses of AI and AI research. It is also a platform on which both funders and researchers can unite to work on groundbreaking projects. The organization as a whole also hosts seminars, conferences, and workshops for all members to connect and share information and research.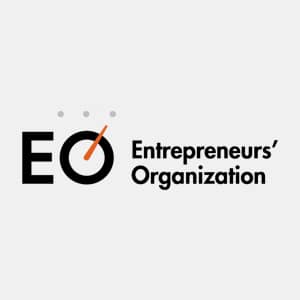 EO
The Entrepreneurs' Organization
The EO brings together entrepreneurs of all kinds to ensure greater success in both the personal and business lives of each member. It is an extensive global organization that encourages all members to share in their experiences so that all members can learn from each other and develop as business leaders. The platform hosts online forums, c-level education opportunities, leadership development, and more. EO places significant emphasis on both professional and personal growth to be successful.
Choosing an Accredited College
---
Attending a college or university with the right accreditations will drastically improve your career options and long-term pay possibilities. If you attend a regionally accredited higher learning institution and a degree program that is highly accredited, you will have far more career advancement opportunities. These accreditations are the way by which employers are able to determine the quality of the education you have received. If you complete degree programs from schools with the best accreditations, you are far more likely to remain ahead of any competition for the best jobs and you will make more money.
Graduates: Finding Your Career
---
As you approach the completion of your degree program, it is time to consider the type of job you wish to seek. Many graduate degree programs offer job placement assistance as part of their services. It is also possible to attend alumni networking events, speak with your human resource manager if you currently work, and to work with reputable job placement services that specialize in well-educated professionals.
Sources and Additional Reading: